Euro Manganese Inc.
(TSX-V:EMN, ASX:EMN)
5 Day VWAP
After Initiation
ASX:EMN

Our Current Returns


800%

View

Overview
📋 About: Euro Manganese Inc. (ASX | TSX-V: EMN) is developing a Green and European source of ultra high purity manganese for Electric Vehicle batteries developed from the recycling of a tailings deposit located in the Czech Republic.

🌏 Macro Themes: EU shift to Electric Vehicles and enforced ethical, low carbon, local sourcing of battery metals. and in battery materials production in Europe and North America. Strong interest emerging in the EV/battery/battery raw materials sector from individual and institutional investors, and particularly ESG funds.
Euro Manganese Company Milestones
These lists show past milestones achieved by the company, and Next Investors opinion on possible future milestones that we think would add value
✅ Portfolio Initiation: Next Investors Commentary
🌏 Elon Musk Highlights Manganese on Tesla Battery Day: Next Investors Commentary
✅ Capital Raise $12M @20c: Next Investors Commentary
🌏 EU Regulations: Improving sustainable raw materials supply chain: Next Investors Commentary
✅ Preliminary EIA screening process: Next Investors Commentary
✅ EIT InnoEnergy funding: Next Investors Commentary
✅ Capital Raise $30M @60c: Next Investors Commentary
🌏 China Tightens Grip on Processed Manganese Supply: Next Investors Commentary
🔲 Build and commission demonstration plant (2021)
🔲 Project Lifecycle Assessment (2021)
🔲 Offtake MOU (2021)
🔲 Detailed Engineering (2021)
🔲 Unexpected Positive Announcement 1
🔲 Unexpected Positive Announcement 2
🔲 Begin Operation of Demonstration Plant (2022)
🔲 Final EIA and permitting process (2022-24)
🔲 Land acquisition (2022-24)
🔲 Feasibility Study (2022)
🔲 Offtake Agreements (2022-24)
🔲 Secure Financing (2022-24)
🔲 Initiate Construction (2022-24)
🔲 Unexpected Positive Announcement 3
🔲 Start-up, commissioning and commercial production (late 2024/25)
Next Investors Investment Milestones
✅ Initial Investment: @6.5c
✅ Increase Investment: @20c
✅ Increase Investment: @60c
✅ Price increases 500% from initial entry
✅ Price increases 1000% from initial entry
🔲 Price increases 2000% from initial entry
🔲 12 Month Capital Gain Discount (Sep 2021)
✅ Free Carry
🔲 Take Some Profit
🔲 Hold remaining Position for next 2+ years

"Expected Company Milestones" are based on the company's publicly available execution plan and some assumptions made by our team on potential announcements that should de-risk the investment. "Our investment milestones" show our current long-term investment plan. Early stage investments are risky and there is no guarantee that the expected events will occur. The lists are not in sequential order.
Company Milestones and Investment Milestones are new features we are testing. Please provide feedback or suggestions by filling in the survey on the bottom right hand corner of this page.
Key
🔲 Expected Milestone
✅ Achieved Milestone
🟥 Negative Result
🌎 Macro Event
Why we invested in Euro Manganese (ASX: EMN)
Market opportunity
Europe's EV industry has increased its market share to 26% and is expected to grow further with an escalation in sales due to the increased availability of Tesla and the release of the Volkswagen ID.3 electric hatch.
Petrol ban by 2035
Shell has called on the UK "to make a bold move to ban petrol and diesel vehicles by 2030, accelerating an existing plan by 5 years. In fact most of Europe and even Australia has been called to follow suit.
World class environmental standards
EMN's Chvaletice Manganese Project is part of an environmentally sustainable business enterprise being built by EMN.
High-Purity manganese (HPM)
HPM is attractive for investors, as the growing demand relative to previously moderate production pushes prices up.
Location
EMN is in the heart of Europe, where over 25 EV plants and 30 battery plants will soon be operating, with the vast majority consuming high-purity manganese.
Product interest
Several prospective customers have expressed interest in procuring high purity manganese products from the Chvaletice Manganese Project. EMN has signed five MOUs to conduct product supply chain qualification, which are expected to form the base for long-term offtake agreements.
3RD Party Media Articles
China Hones Control Over Manganese, a Rising Star in Battery Metals
Our Past Commentary on Euro Manganese Inc.
Euro Manganese Inc. Report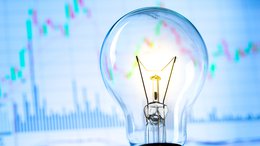 What happened last week? … plus something new
May 29, 2021
This week we covered our two favourite battery metals stocks Vulcan Energy (ASX: VUL) and Euro Manganese (ASX: EMN) and provided an update on 88 Energy's (ASX:88E) continued analysis of its recently drilled well.